Predicting conditions for skiing and snowboarding in Tasmania just got easier! Ben Lomond Alpine Resort has live coverage of the weather conditions on the mountain. 
The camera is located at the bottom of Summit T-bar and Bass Poma. Check out the snow for yourself on the cameras below or take a look at our 
snow report
 for the latest news on snow conditions on the mountain. The cameras are a great way to plan your ski or snowboard trip to Ben Lomond. You can check the conditions before you go to make sure that the snow is good and the weather is favourable. You can also use the cameras to see how busy the slopes are before you head up. Ben Lomond Alpine Resort is a premier ski and snowboard destination. With its new live snow cam, you can now be sure that you're always getting the best possible conditions. Heading up? We now have equipment hire available from
Ben Lomond Alpine Resort – BASE.
Check out our daily snow report for weather conditions and lift status.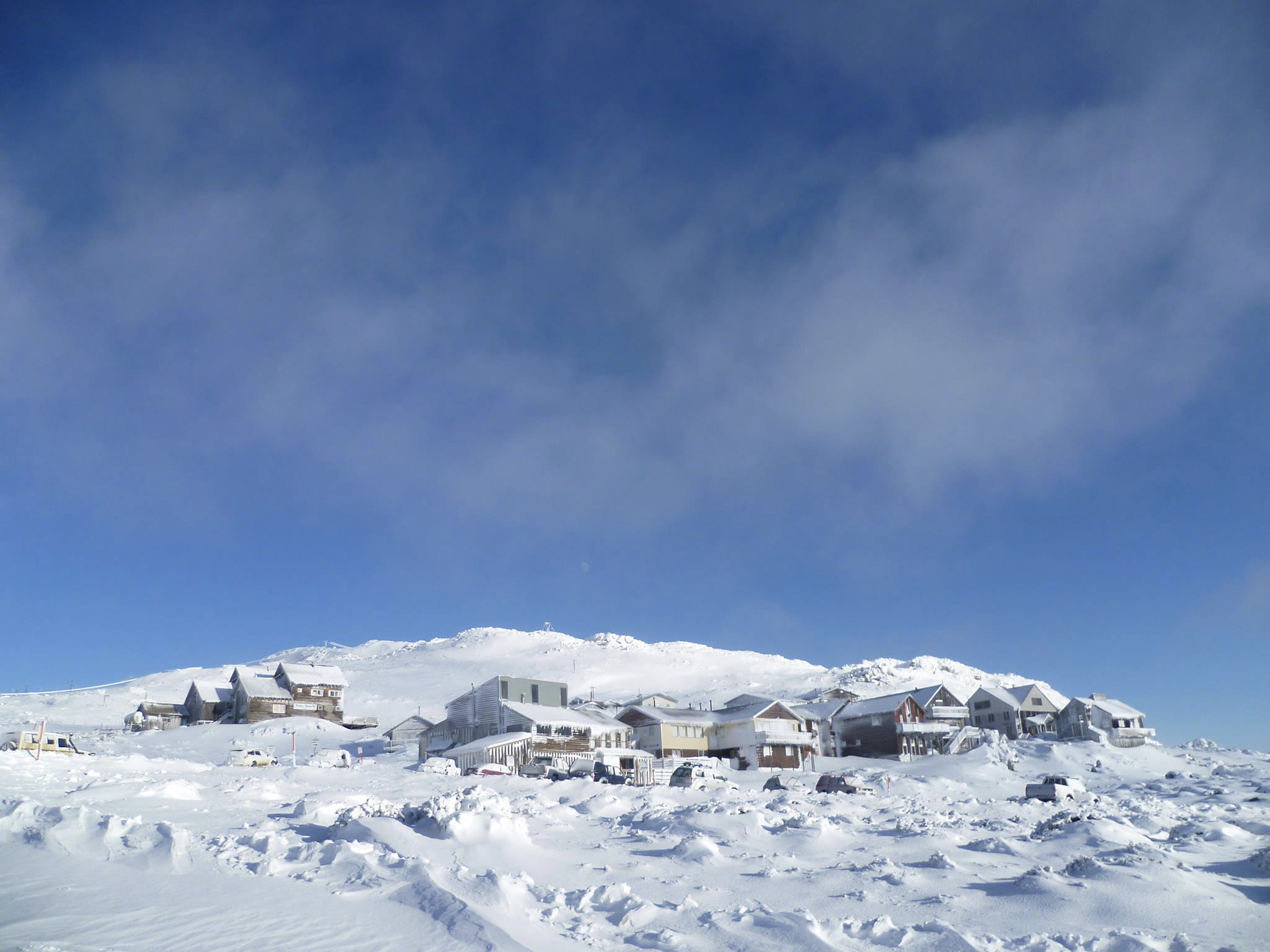 Snow Safety
INTRODUCTION: TO A FUN SAFE TRIP TO THE SNOWFIELDS
The alpine environment is a beautiful destination for winter or summer holidays and a venue for many challenging and exciting activities including skiing and bush walking. Alpine areas however, can be hazardous if visitors are careless and irresponsible. Even on the shortest visit to the snow it is important to be prepared for, and be aware of, the nature of the alpine environment. When planning your trip to the snowfields, select a resort or area which caters for you and your group's needs as facilities, experiences and opportunities vary widely between resorts and various parts of the Alpine National Parks and high country. Generally, the better the planning the better the outcome, more fun and less hassles.
FIRST-TIMER ESSENTIALS
The following information is essential and relevant to all visitors to alpine areas, regardless of the length of the visit or the type of alpine activity. When planning it is important to prepare your vehicle for a trip to the snow, and organise your clothing and equipment. Snow sport is more enjoyable if you improve your fitness and organise lessons. Once there, take special care with children. Arrange to leave details of your trip with a responsible contact.
Alcohol and drugs don't cut it in the snow. Alcohol and drugs impair judgement, slow response time and reduce your ability to respond in an emergency.
ALPINE RESPONSIBILITY CODE – SKI LIFTS
There are inherent risks in all snow recreational activities. Common sense, staying in control and personal awareness can reduce these risks. Risks include rapid changes in weather, visibility and surface conditions, as well as natural and artificial hazards such as rocks, trees, stumps, vehicles, lift towers, snow fences and snowmaking equipment. Observe the code and ski and ride with courtesy to others.
Stay in control and avoid other people and hazards.
Use appropriate protective equipment, especially helmets, to minimise the risk of injury.
You must have the ability to use each lift safely. If in doubt ask the lift attendant.
Obey all signs and warnings, and keep off closed trails and areas.
It is your responsibility to avoid and give way to people below and beside you.
Do not stop where you are not visible from above or where you obstruct a trail.
Before starting downhill, or merging into a trail, look uphill and give way to others.
Use care to prevent runaway snowboards.
If you are involved in or see an accident, alert and identify yourself to Resort Staff.
Be aware that it is dangerous to ski, board or ride lifts if your ability is impaired by drugs or alcohol.

OBSERVE THE CODE
Regardless of how you enjoy your snow sport, there are inherent risks in all snow recreational activities. While in an alpine environment always show courtesy to others and be aware that common sense, protective equipment and personal awareness can reduce the risks. These risks include rapid changes in the weather, visibility and surface conditions, as well as natural and artificial hazards such as rocks, trees, stumps, vehicles, lift towers, snow fences and snowmaking equipment. Snow sports are lots of fun, but if you do not pay attention to the Code, you could end up hurting yourself or those around you. Observe the Code and share with others the responsibility for a great experience.
Respect gets respect. From the lift line, to the slopes, through the park and the resort.
SKI PATROL
From 1st July through until mid-September a permanent ski patrol is stationed at Ben Lomond in case of any medical emergency.